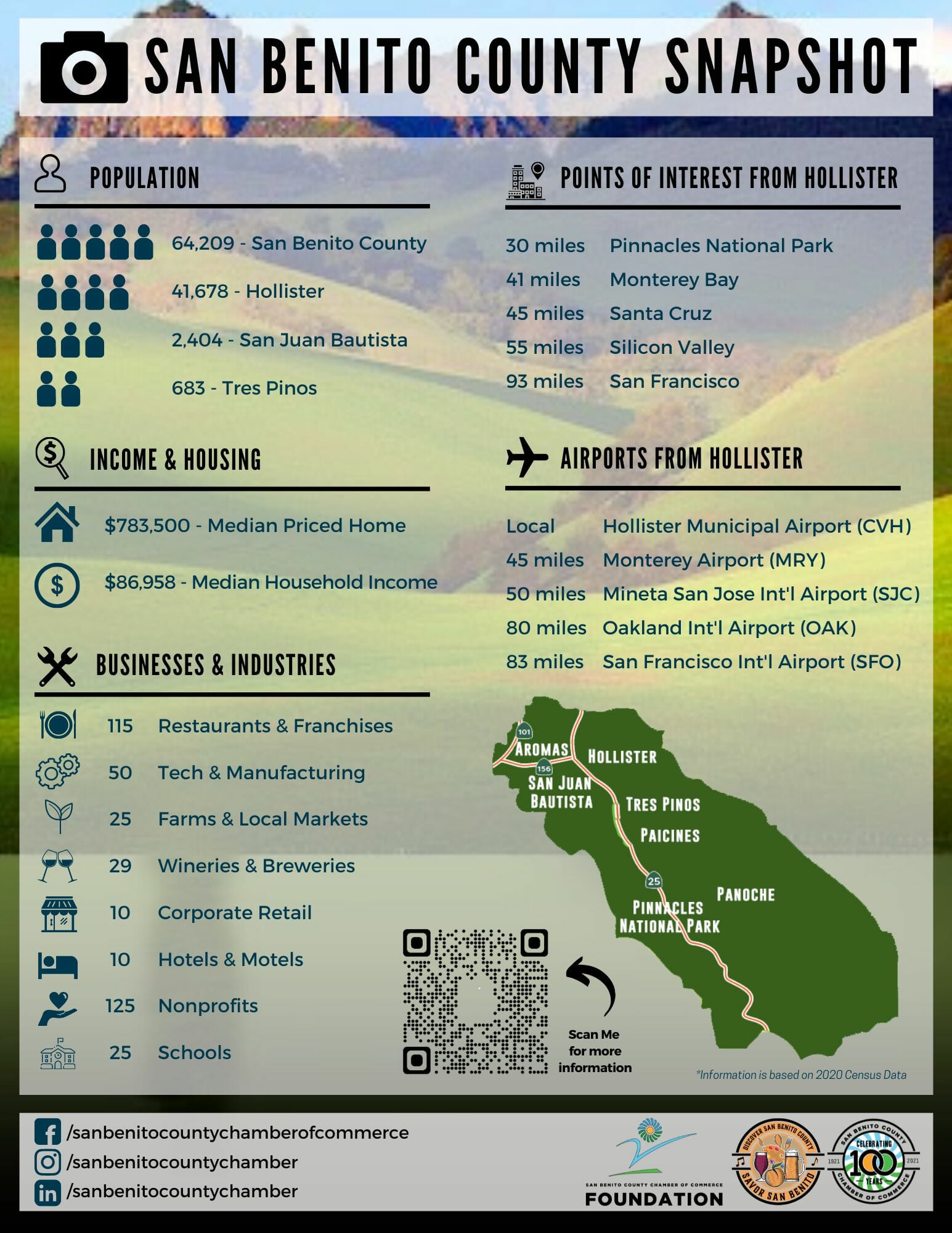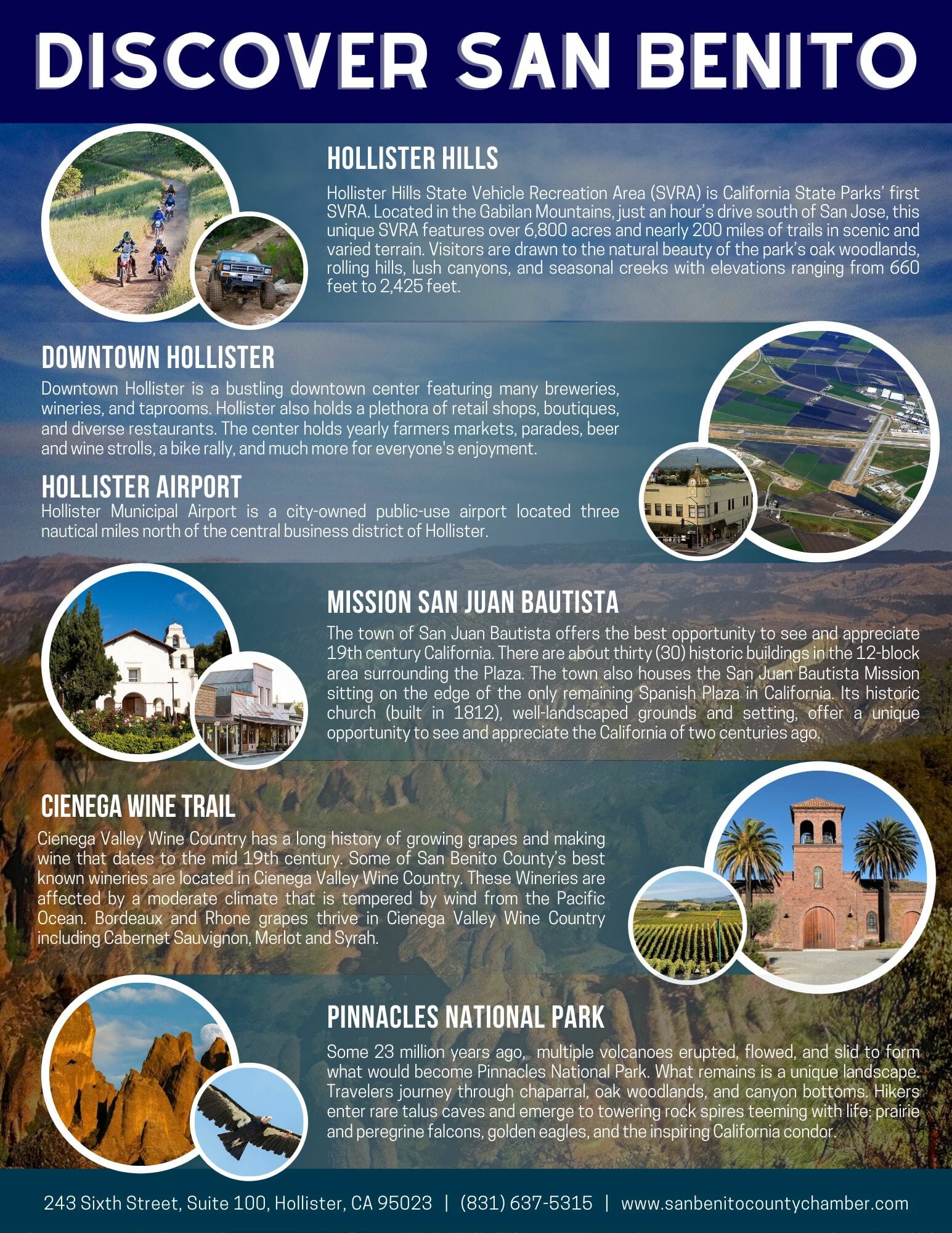 One of the most beneficial moves that a local business can make is to join the San Benito County Chamber of Commerce. This member-driven association has a mission to promote and facilitate the growth of the business community. Serving its members since 1921, the chamber staff looks forward to many more years of service.
To fulfill its goal of assisting existing ventures and attracting new ones, the chamber works closely with the City of Hollister and the County of San Benito to keep business bustling and consumers attracted to the area. This partnership additionally promotes the perfect atmosphere for entrepreneurs looking for a home for their company.
Assisting with the area's economy is not the chamber's only objective, though. The group also provides a unified voice for members in governmental affairs on local, state and national levels. It follows issues that could affect business and encourages elected officials to support those that would have a positive impact on local businesses.
An important benefit of membership is networking with other area business people. By sponsoring membership luncheons, Business after Hours, Lunch & Learns and other functions, where the chamber provides valuable opportunities for members to make new business contacts.
Referrals are another direct benefit of membership. When the chamber office receives calls about where to obtain particular products or services, members are always the first reference the chamber staff provides.
These are just some of the reasons why businesses should align themselves with an organization that cares about its members and the community. Contact the chamber to see what other benefits the group can offer your company.